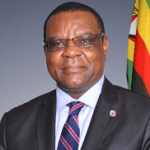 Dr. Vincent Hungwe
Chairman
Public Service Commission, Defence Forces Service Commission,
Police Service Commission, Prisons and Correctional Service Commission
Dr Vincent Hungwe has risen from humble beginnings as a Teacher to Town Planning Officer, Principal Director, a renowned University Lecturer and to be a Permanent Secretary in the then Ministry of Local Government, Public Works and National Housing. He then became a Technical Adviser on Local Economic Development at United Nations Development Programme where he is joining the Commissions from. He has served and still sits on several boards including; Agricultural & Rural Development Authority, Agricultural Land Settlement Board, Zimbabwe Agricultural & Industrial Development Agency, Midlands State University Council, Advisory Board of Governor of Reserve Bank of Zimbabwe and the Infrastructure Development Bank of Zimbabwe. Dr Hungwe brings with him 25 years of professional training and work experience in policy development and management, programming in natural resource management, agriculture development, local government, public sector reform, decentralization, science and technology development, sustainable livelihoods and community-driven development. Dr Hungwe holds a PhD in City and Regional Planning (Real Estate Development) from the University of Cornell (USA), two Masters Degrees and a BA in Geography and history.
Dr. N. Ndiweni
Deputy Chairperson of the Commission
Dr. Nomathemba Ndiweni-Masuku was appointed Deputy Chairperson of the Public Service Commission on 2nd September 2020. Prior to this appointment, she was the Pro-Vice Chancellor for Lupane University. Dr Ndiweni-Masuku holds a BSc (Hons), Degree in Biochemistry (University of Zimbabwe), Graduate Certificate in Education (University of Zimbabwe), M. Phil in Biochemistry (Cambridge) and PhD in Biochemical Immunology from the University of Bristol. She also holds several certificates in Supervisory Management and Higher Education Management. She comes with a wealth of experience gathered in the Public Service and Academic sectors. Until her appointment as Pro-Vice Chancellor in July 2015, Dr Ndiweni was Dean and Senior Lecturer at the Medical School, Division of Basic Medical Sciences at the National University of Science and Technology. Her service includes being Lecturer (Veterinary Biochemistry) and Staff Development Fellow in Veterinary Biochemistry at the University of Zimbabwe. She has also sat on various Boards including Mpilo Central Hospital, Research Council of Zimbabwe and the Health Professions Authority of Zimbabwe. She is also an External Examiner for several Universities.
Mr. Ozias Evans Machaya Hove
Commissioner
Mr O.E.M. Hove is an Economist who graduated from the University of Rhodesia in 1979. He further attended professional development courses in Economics and Finance from the University of Wales College of Candiff and the International Monetary Fund, Washington D.C. Mr Hove participated during the UNCTAD 6 (Belgrade) and UNCTAD 7 (Geneva) and negotiations for the 6th Lome Convention (Brussels). He also negotiated the formation of the Preferential Trade Area (now COMESA) for Eastern and Southern Africa all during the 1990s. As a career Civil Servant Mr Hove served in the Ministry of Finance and Economic Development handling Balance of Payments and Exchange Control policy issues for ten years. Subsequently, Mr Hove was appointed Director of Planning in the National Economic Planning Commission in the Office of the President and Cabinet again for another 10 years. In 2004 he was promoted as one of the first Principal Directors responsible in his case for Indigenisation and Economic Empowerment.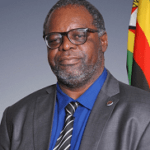 Dr Carroll Temba Khombe
Commissioner
DR Carroll Temba Khombe is a specialist in strategic planning, entrepreneurial development and business support . Dr Khombe possesses expertise in the formulation and use of formative and summative evaluations in programme and project development and management. He has extensive work experience in agricultural research and development and currently sits on boards of state enterprises, parastatals and universities in Zimbabwe and in Southern Africa.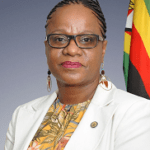 Dr Rosemary Tsitsi Choruma
Commissioner
DR Rosemary Tsitsi Choruma – is specialist in human resources management and development, and entrepreneurship and business development. She has more than 18 years of experience in public service in Zimbabwe and in organizational development work in education and gender equality at a global scale. Dr Choruma is currently the Chief Operating Officer of Fairtrade International based in Nairobi, Kenya.
Mr. George Chigora
Commissioner
MR George Chigora – is a specialist in managing national finances with particular focus on budgeting, governance, project planning and financial management. Mr Chigora has over 20 years' experience, knowledge and expertise working in defence, transport, education and finance sectors in Zimbabwe. With additional experience of managing private sector companies, Mr. Chigora possesses competence in the designing of financial models to turnaround both public and private sector organizations.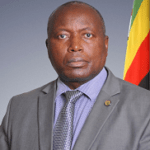 Ambassador Jonathan Wutawunashe
Secretary
Public Service Commission, Defence Forces Service Commission,
Police Service Commission, Prisons and Correctional Service Commission
Ambassador Jonathan Wutawunashe is a holder of a Master of Arts Degree in International Affairs from American University. He graduated from the University of Zimbabwe in 1979 and immediately joined the Ministry of Foreign Affairs in 1980. He rose through the ranks in the Ministry of Foreign Affairs serving as a diplomat locally and abroad including in Washington, the United States of America and Brussels in Belgium where he also covered the Benelux countries. He had a long official stay in India as the country's Ambassador between 2002 to 2014. He became the Dean of the African Group of Ambassadors in India from 2004 to 2007 and finally Dean of the Diplomatic Corps in India from 2009 to 2014. Upon his return to Zimbabwe, Ambassador Wutawunashe was a Director responsible for Africa, Asia and the Pacific within the Ministry of Foreign Affairs, and subsequently a Principal Director in that Ministry.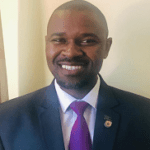 Dr E. Badarai
Head – Strategic Planning & Programme Mgt
Dr Badarai is the Head of Strategic Planning and Programme Mgt. He has 15 years of diverse managerial experience, having worked in the mining, manufacturing, trading, and fast foods sectors, as well as central Government, and parastatals. He is a Member of Zimbabwe Evaluation Association. He holds a Masters of Science in Strategic Management from the Chinhoyi University of Technology, and a Bachelor of Commerce (Accounting) Honours Degree from the National University of Science and Technology. He is currently studying towards a PhD in Business Administration (Final Submission expected in October, 2019) with the University of Free State (South Africa). He also holds certificates in Projects Monitoring and Evaluation using SPSS; Project Monitoring and Evaluation; Managerial Skills Development; Enterprise Risk Management; Public Sector Office procedures; Public Sector Administration; and Promotion of Micro Enterprises(India).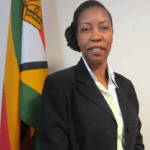 Mrs F. Matambo
Head – Support Services
A Public Auditors and Accountants Board registered Chartered Accountant, Mrs F. Matambo prides herself in being a transformational leader holding over 28 years of working experience in the financial services, real estate and quasi government sector. Ferida Matambo is a holder of the following qualifications amongst others: Master's in Business Administration UZ, Chartered Certified Accountant CCA, Fellow Member of the Institute of Chartered Secretaries and Administrators ICSAZ, and Affiliate Public Finance Management Accountancy CIPFA, She is a member of the Institute of Directors Zimbabwe (IODZ). She holds an Executive Certificate in Project Management, a Certificate in International Public Sector Accounting Standards (IPSAS) and Pension Trusteeship. She is a past employer Trustee of the Zimbabwe Electricity Industry Pension Fund (ZEIPF). Her personal leadership philosophy is 'In pursuit of excellence'.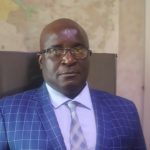 Mr D. Zisengwe
Head – Uniformed Services & Commissions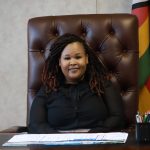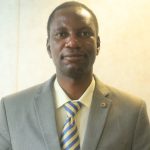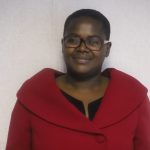 Corporate Profile