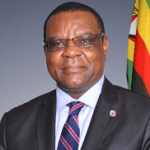 Dr. Vincent Hungwe
Chairman
Public Service Commission, Defence Forces Service Commission,
Police Service Commission, Prisons and Correctional Service Commission
Dr Vincent Hungwe has over 25 years of professional training and work experience in policy development and management, programming in natural resource management, agriculture development, local government, public sector reform, decentralization, science and technology development, sustainable livelihoods and community-driven development.
Dr Hungwe rose from humble beginnings as a teacher to Town Planning Officer, Principal Director, a renowned University Lecturer and to be a Permanent Secretary in the then Ministry of Local Government, Public Works and National Housing. He then became a Technical Adviser on Local Economic Development at United Nations Development Programme where he joined the Commissions from.
He has served and still sits on several boards including; Agricultural & Rural Development Authority, Agricultural Land Settlement Board, Zimbabwe Agricultural & Industrial Development Agency, Midlands State University Council, Advisory Board of Governor of Reserve Bank of Zimbabwe and the Infrastructure Development Bank of Zimbabwe.
Dr Hungwe holds a PhD in City and Regional Planning (Real Estate Development) from the University of Cornell (USA), two Masters Degrees and a BA in Geography and history.
Dr. N. Ndiweni
Deputy Chairperson of the Commission
Dr Nomathemba Ndiweni has a wealth of knowledge and experience gathered in the Public Service and Academic sectors. She was appointed Deputy Chairperson of the Public Service Commission on the 2nd of September 2020. Prior to this appointment, she was the Pro-Vice-Chancellor of Lupane State University. As PVC she chaired most of the key committees of the University. She contributed to both policy crafting and implementation as well as the construction of the University's nascent infrastructure.
She garnered extensive experience in the Higher Education sectors of Zimbabwe, South Africa and Europe. Until her appointment as Pro-Vice Chancellor in July 2015, Dr Ndiweni was the inaugural Dean and Senior Lecturer at the Medical School's Division of Basic Medical Sciences at the National University of Science and Technology (NUST).  She was instrumental in the establishment of the Medical School at NUST. She has also served as an External Examiner for several Universities.
Her service includes being a Staff Development Fellow in Veterinary Biochemistry at the University of Zimbabwe, and, thereafter, a Lecturer. Dr Ndiweni has contributed on various Boards including Mpilo Central Hospital, the Research Council of Zimbabwe, the Zimbabwe Investment Authority, and the Health Professions Authority of Zimbabwe.
Dr Ndiweni holds a Bachelor of Science Honours degree in Biochemistry (University of Zimbabwe), Graduate Certificate in Education (University of Zimbabwe), Master of Philosophy in Biochemistry (Cambridge University) and PhD in Biochemical Immunology from the University of Bristol. She also holds several certificates in Supervisory Management and Higher Education Management.
Mr. Ozias Evans Machaya Hove
Commissioner
Commissioner Ozias Hove graduated in Economics from the University of Rhodesia in 1979. He later on acquired work related diploma certification from the College of Cardiff, University of Wales and the International Monetary Fund Institute, Washington DC in the USA.
Before joining the Public Service Commission in 2018 as a Commissioner, Mr Hove was a career civil servant and from 1980 to 2017 worked in the then ministries of Manpower Planning and Development, Finance, Economic Planning and Development and the Office of the President and Cabinet. His work involved planning and economic and financial policy research.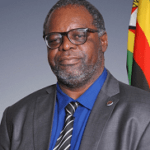 Prof. Carroll Temba Khombe
Commissioner
Prof. Carroll Temba Khombe is a specialist in strategic planning, entrepreneurial development and business support. Dr Khombe possesses expertise in the formulation and use of formative and summative evaluations in programme and project development and management. He has extensive work experience in agricultural research and development and currently sits on boards of state enterprises, parastatals and universities in Zimbabwe and in Southern Africa.
He has, and continues to supervise several post graduate students at local universities and universities in South Africa.
Mr. George Chigora
Commissioner
Commissioner George Anthony Chigora is a specialist in managing national finances with particular focus on budgeting, governance, project planning and financial management. He has over 20 years' experience, knowledge and expertise working in defence, transport, education and finance sectors in Zimbabwe. With additional experience of managing private sector companies, Mr Chigora possesses competence in the designing of financial models to turnaround both public and private sector organisations.
Mrs Rosemary Rubvumo Mukogo
Commissioner
Mrs Mukogo holds a Bachelor of Science degree in Economics from the University of Zimbabwe, and post graduate qualifications in Environmental Economics and Policy Analysis from Harvard University. She has three decades-long experience in strategic and transformative leadership garnered from working for Government and the Private Sector. She served Government in trade and commerce and rose to the post of Under-Secretary in the Ministry of Environment and Tourism. She was a substantive Director for Research and Product Development at the Zimbabwe Tourism Authority and at some point served as interim Chief Executive at the Authority. She also served as Executive Director of Harbour Technologies, a private company.
Mrs Mukogo further proved her capability and credibility as Special Adviser in Africa in founding and managing Green Tourism Services Pvt Ltd, a company with reach across Africa and which has consistently consulted for the New Partnership for Africa's Development (NEPAD) and the Regional Tourism Organisation for Southern Africa (RETOSA). In addition to all the above, Mrs Mukogo has also served on several boards of organisations in key pillars of the economy, which focus on sustainable utilisation and marketing of natural resources such as Zimbabwe Parks and Wildlife Management, Forestry Commission, Minerals Marketing Corporation of Zimbabwe, Mosi Oa Tunya (Pvt) Ltd and Zimbabwe Council for Tourism. Mrs Mukogo has also been on the board of the Zimbabwe Newspaper Group of Companies.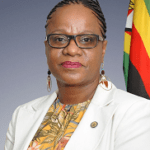 DR Rosemary Tsitsi Choruma
Secretary
Public Service Commission, Defence Forces Service Commission,
Police Service Commission, Prisons and Correctional Service Commission
Dr Choruma is a specialist in human capital development & management, business development and educational leadership. She has a wealth of knowledge and extensive practical leadership experience in social and economic development issues, and in high level public administration and management having worked many years in leadership positions in various national and global institutions where she superintended transformative production, investment and trade-related activities in Africa, Asia, Europe and North America.
Dr Choruma first joined Government in 1991 and rose through the ranks from being an Administrative Officer in the Ministry of Women's Affairs, to Senior Administrative Officer in the Ministry of Higher and Tertiary Education before becoming Head of the National Manpower Advisory Council in 1994 and moving to Zimbabwe Manpower Development Fund as Management Trainer between 1997 and 1999.
Dr Choruma then spread her wings and excelled as a development practitioner. This saw her working as a director of several international organisations including Fair Trade in Kenya and Bonn Germany; Catholic Institute for International Relations; Oxfam; and Action Aid.
In 2018 she was appointed Commissioner for the Public Service Commission.  In this capacity she advocated for matters relating to policy, programming and human capital development and management. She was instrumental in, among other things, the establishment of the Public Service Academy, the Job Evaluation Exercise, and also contributed significantly to the development of the first Gender Policy in the Public Sector, which was launched by Government in July this year (2022).
Other notable achievements by Dr Choruma include: sitting as an advisory board member of the Graca Machel Foundation, the Zimbabwean Chapter; being selected to be one of Richard Branson Entrepreneurship Trainers in Zimbabwe; and sitting on the board of Oiko Credit International – a two-billion Euro Fund that supports agriculture, renewable energy and infrastructure development. She contributed to the development of the Corporate Governance Guidelines for NGOs in Zimbabwe. With a passion for the marginalised, she has published work on the plight of people with disabilities in Zimbabwe entitled, "The Forgotten Tribe" in which she provided a complete account of the condition of people with disabilities. She is also committed to Women Empowerment and has demonstrated this by, among other things, initiating the establishment of a School of Leadership for Women in Cocoa, in Cote d'Ivoire and remains a patron of the school.
Dr Choruma holds a Master of Public Administration from the University of Zimbabwe; Master of Science in Management from the Academy of Social Sciences in Sofia, Bulgaria; a Master's degree in Public Administration from the University of Zimbabwe; and a PhD in Educational Leadership from Seattle University in the USA.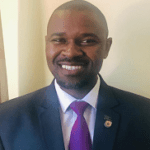 Dr E. Badarai
Head – Strategic Planning & Programme Mgt
Dr Badarai is the Head of Strategic Planning and Programme Mgt. He has 15 years of diverse managerial experience, having worked in the mining, manufacturing, trading, and fast foods sectors, as well as central Government, and parastatals. He is a Member of Zimbabwe Evaluation Association. He holds a Masters of Science in Strategic Management from the Chinhoyi University of Technology, and a Bachelor of Commerce (Accounting) Honours Degree from the National University of Science and Technology. He is currently studying towards a PhD in Business Administration (Final Submission expected in October, 2019) with the University of Free State (South Africa). He also holds certificates in Projects Monitoring and Evaluation using SPSS; Project Monitoring and Evaluation; Managerial Skills Development; Enterprise Risk Management; Public Sector Office procedures; Public Sector Administration; and Promotion of Micro Enterprises(India).
Mr D. Zisengwe
Head – Uniformed Services & Commissions
Mr Dhingindhlela Zisengwe is the Head of Uniformed Services and Independent Commissions. He has more than 27 years of professional training and work experience in Organisational Development, Corporate Strategy and Salaries Administration, Discipline and Industrial Relations and monitoring and evaluation.
Mr Zisengwe joined the Government of Zimbabwe in 1993 as a Teacher in the Ministry of Education and Culture, then moved to the Zimbabwe Republic Police as a Police Officer. In June 1996 he moved to the Public Service Commission as an Administrative Officer working his way through the Recruitment and Promotions Unit, Discipline Unit, Performance Audit and Inspectorate Agency and finally the Uniformed Forces Service Commissions Agency where he again rose from Manager in 2003 to General Manager in 2010. He was promoted to Head, Uniformed Services and Independent Commissions in November 2019.
He holds a Master's degree in Public Sector Management from Africa University, a Bachelor of Science Honours degree in Psychology from the University of Zimbabwe, a Post Graduate Diploma in Industrial Relations from the University of Zimbabwe and a Post Graduate Diploma in Law (Conciliation and Arbitration) from the University of Zimbabwe.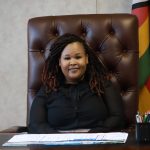 Ms N.C Chivake
Head – Legal Services, Corporate Affairs and Protocol
Ms Netsai Cassandra Chivake is the Head of Legal Services, Corporate Affairs and Protocol. She is a registered Legal Practitioner and Conveyancer and a member of the Law Society of Zimbabwe. She joined the Public Service Commission Secretariat in 2007 as a Legal Officer and rose through the ranks to become a Deputy Legal Advisor in 2009. She was promoted to the post of General Manager Legal Services in the Public Service Commission Secretariat. In 2020, she was appointed as the General Manager Legal Services and Corporate Affairs in the Commission.  In 2020, Ms Chivake was promoted to become the Head of the Legal Services, Corporate Affairs and Protocol Agency. Ms Chivake has over 15 years of professional training, public administration and work experience in legal advisory, labour law and corporate governance fields in the Public Service.
She holds LLBs Honors Degree from the University of Zimbabwe and Master of Laws in Labour Law (LLM LLA) from the University of South Africa (UNISA). She also holds certificates in Negotiating Skills and Labour making process from Turin Italy. Ms Chivake is the Company Secretary for the Public Servants Housing Development Company. She is also a Trustee and current Chairperson for the Choice Children's Choir a voluntary and non-profit making Trust.
Mr W. Mupandawana
Head – Human Capital Development and Management
Mr Walter Mpandawana is Head of Human Capital Development and Management Agency. He has over two decades work experience and training in the field of human resources administration in the Public Service.
He joined the Public Service as a novice, Administrative Officer. In recognition of his performance, experience and commitment to duty. Mr Mpandawana has been promoted through the ranks. He has served in the capacities of Manager, General Manager and now Head, Human Capital Development and Management. His modus operandi has earned him the reputation of being a policy expert.
As Head, Human Capital and Development and Management he is responsible for overseeing the following work streams; organisation development and management, talent management, performance management, Behavioural Alignment (discipline and grievance handling) and Human Resources Management System.
Mr Mpandawana is currently a member of the Public Service National Joint Negotiating Council (NJNC) and the Public Service Skills Retention and Development Fund Board.
He holds a Master of Public Administration from the prestigious Tsinghua University, Beijing, PRC and a Bachelor of Honours degree in Sociology from the University of Zimbabwe.
Dr H. Chikova
Head – Pay and Benefits Development and Management
Dr Henry Chikova is Head of Pay and Benefits Development and Management Agency. He joined the public Service Commission in October 2022. He has vast experience in corporate governance processes for social security and pensions administration, having started his career as an Economist with the Ministry of Finance in 1992. He then moved to the Central Statistical Office where he was a Statistician and Demographer from 1992-1995. Following that, he joined the National Social Security Authority (NSSA) and worked there from 1995 – 2004 as a Statistician/Economist before rising through the ranks to the post of Director Benefits, Schemes Planning and Research. He later became Acting General Manager in the same organisation (NSSA). From 2017 to 2020 Dr Chikova worked for the International Labour Organisation as an External Collaborator in Malawi, Eswatini and various SADC countries in the field of social security and social protection. He was also the Social Protection Technical Officer for Sudan, from 2021 to 2022, assisting the Government in social protection policy development and capacity strengthening of social insurance institutions. Dr Chikova has published three books and also co-edited one other book, all in the areas of social security and social protection. He has published several peer reviewed journal papers.
He holds the following qualifications: Doctor of Philosophy Degree in Development Studies (Social Security Modelling), UZ; Master of Social Protection Financing (University of Maastricht – The Netherlands); Master of Business Administration (UZ); Master of Science in Population Studies (UZ); Bachelor of Science Honours Degree in Economics (UZ); and a Certificate in Investment Analysis and Portfolio Management (UNISA).
Mr. Charles Ncube
Head – ICT Development and Modernisation
Mr Charles Ncube is Head, ICT Development and Modernisation. He has extensive knowledge and skills in ICTs having worked for ZB Bank (1996-2000) before moving to the United Kingdom where he worked for Halifax Bank as a Business Systems Analyst. He worked for various organisations in the United Kingdom before moving to Australia in 2009 where he left the post of Head of ICT, Data Security and Strategy Advisor (CIO) at the Institute for Urban Indigenous Health (Brisbane, Australia) to join the Public Service Commission Secretariat as Head, ICT Development and Modernisation.
Mr Ncube holds a Master of Business Management Degree from the University of South Wales, Australia (2016), a Bachelor of Science Degree in Computer Science from Anglia Ruskin University, Cambridge, United Kingdom (2004) and is currently an MBA candidate with the Haroun Education Ventures.
Corporate Profile